Your Ultimate Guide to SEO Reporting with RankActive
7 February 2019 George Svash Leave a comment ALL-HANDS SEO
We all know that magic wands are useless when you strive for top positions in the search engine. SEO experts have to take care of on-page and off-page optimization, the website's speed, redirects, and so on… But business owners don't care about that – they want to see specific results and rising profits. That's when SEO reports come into play.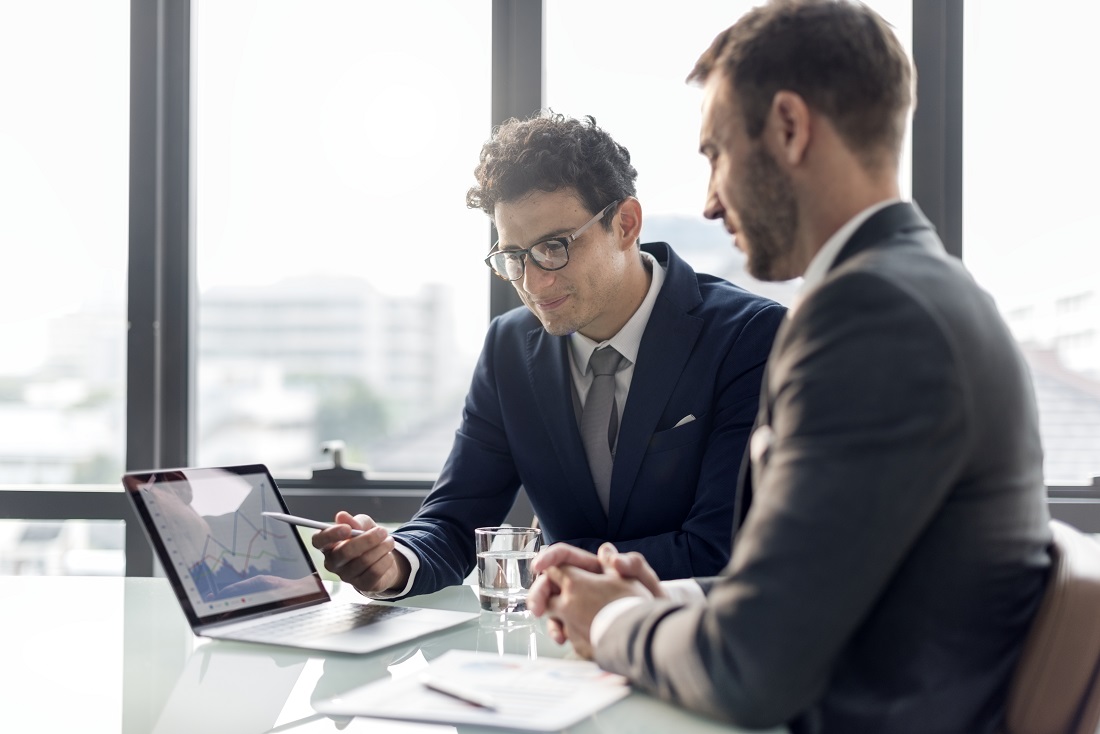 The proper report makes everything much clearer to your client: they understand what's going on at the moment and what directions the business is moving toward. But what does this proper report even mean? Luckily, you're here, and you will find the answer in this article.
Start with Well-Defined SEO Goals
Certain goals show you the directions of your work. As you know, SEO is a broad area, but you should narrow it down to specific client needs. Let's say you have a company in mind, and you're going to empower their business. What exactly do you need for that and what information may the client require? Perhaps, you want to work on certain keywords and improve rankings for them. Or you need only the data about the website's traffic.
When it's done, transform your SEO goals into business goals. If you tell clients about well-ranking keywords, they won't see their benefit from it. By explaining the objectives with a business language, you'll be able to meet the client's expectations, and this is the reason why you've started this project.
Set Your Efforts in Certain Directions
A huge SEO report will do any good neither for you nor for a business owner. The goals you've just defined help choose your main priorities and move forward in your work. The most advanced SEO tools on the market give you an opportunity to break reporting into several directions. When using RankActive, you've got access to the Report Center with lots of helpful info and customizable features. Let's start with the information you might want to receive.
1. Rankings
What's going on with your positions in SERPs? This information is vital for successful marketing results. Depending on the search engine you chose, RankActive prepares information for well-known Google, Bing, Yahoo, and Yandex.
Also, you can follow up keywords in certain regions. For example, you're not just optimizing for Google – you also define a location (it may be a country or a city).
Your report will include:
Search engine keyword change.
Changes of keyword positions.
Data on ranked pages, average position, visibility, and estimated traffic value.
On the second page, you will find a ranking distribution graph with information about the number of keywords in the top 3, 10, and 100. The graph covers every search engine and the location that you chose. In our case, it is Google in the US, Canada, Australia, and the United Kingdom.
The remainder of the report contains the data about each keyword and its location. Obviously, it needs much space, so the overall report on rankings may have dozens of pages.
Now everything about keywords in general and in particular is gathered in one place. It's time to review the overall website's content.
2. On-Site Optimization Review with Site Auditor
Surely, keywords are not the only factor affecting your rankings. As an SEO expert, you know how many things should be considered within a website. Plus, we're always on the lookout because of the regular search engines updates.
Any error or broken link appears – and RankActive is right here to inform you. The tool has all the information you need on the website tags and content. And your client will eventually get an overview of everything that happens on-site:
Errors: empty titles, broken links, duplicate tags, titles, and meta tags, etc.
Warnings: too long or short titles, high waiting or loading times, irrelevant titles, keywords, and descriptions, etc.
Notices (on the next page): invalid page size, plaintext size, or plaintext rate, pages with Flash, not SEO-friendly URLs, etc.
3. Analytics
It's time to see how the world sees your page. In other words, we'll see the user's portrait, his interactions with the website, and traffic sources. The analytical part has lots of information valuable for the business owner and his marketing campaign.
RankActive gathers this data from Google Analytics. With that said, there's no need to use both tools at the same time – you can get all the reports in one place within 2-3 minutes.
The analytics report includes:
Traffic overview: the number of visits, visitors, and pageviews.
Behavior overview: bounce rates, sessions duration, and pageview per session.
E-commerce overview: conversion rates, transactions, and revenues.
Top landing pages (the next page): the amount of paid and organic traffic on different pages.
Now you know what information you can get within several minutes, but high-quality reporting has some more traits we must mention here.
How Does an SEO Report Affect the Image of Your Services?
In this section, we'll talk about how to make SEO reports work for the benefit of your business. Providing information is great, but it's not enough to stand out among the competitors. Here are some more features of top-notch SEO reports.
Appealing Presentation
Remember that reports serve as a representation of your services. Do you have solely numbers and metrics in mind? Probably not. Have a little fun with your reports – they should be understandable and pleasant for reading. For example, sheets must have contrasting colors inside (just like you've seen above), or you may include some graphs as the best way to better present a certain metric:
You know that some SEO terms can sound complicated for a non-SEO person, so it's your work to keep in simpler. You see, if clients get all the information they need and they understand exactly all the data from the reports, they will likely make more investments in SEO efforts.
Regularity
Work results should be regularly updated and received by a client. It's vital for lots of industries including SEO. You already know what types of reports you're going to send, now you have to decide when a client will get them.
You can choose weekly and monthly updates as well as certain dates. The best way to deal with it is to put this data into your SEO software which will send reports instead of you. For instance, RankActive is fully customizable when it comes to a report's scheduling.
Let's say you want to create a new scheduled report. With RankActive, you can pick not only weekly or monthly options but also certain days of the week or month. Apart from that, you can choose the best sending time and enter the recipients' emails.
Our Report Center also provides you with immediate reports. In this case, you can pick any period of time for which you want to get a report (just choose the dates in the calendar), and the tool will provide you with Excel or PDF documents.
Elements of Your Corporate Identity
Your own logo on the report is another way to show your attitude to the work you do. Colorful sheets and drafts can be used by many SEO agencies, but your branding makes every document a truly individual piece of work.
To help you keep individuality, RankActive offers you its white label option. To create the first branded report, you only have to fill in several fields in the white label menu:
What's Next? Take the Final Glance
Let's take a look at the final result. Reviewing the report for the last time, you're making sure all the information is in place and it meets current business expectations. There are two directions for your thoughts:
Do these graphs and numbers reflect the goals set at the beginning? Do you see positive changes?
Will your client understand the meaning of each number and metric you're providing?
Answering the second question, try to review the report with the eyes of the non-SEO specialist. Add explanations or rename certain terms if necessary.
Now you and your client see the final result as it should be: a perfectly-looking report with your logo on it and understandable data inside. But this report might be only the beginning of the partnership, and the client should know that you're moving forward together.
Feel free to share your own opinion on the current report and the next steps you're going to take in order to make things better. It may be page optimization for the keywords that aren't ranking at the moment or internal links building – share your ideas, so that your client knows what to expect next.
Now Your SEO Report Is Fully Prepared
Now you see that a solid SEO report is not just raw numbers. First of all, it is a representation of your services and the results of the accomplished work. No matter what goals you have in mind, your report should reflect the main aspects of the SEO strategy, be it the keyword or on-site optimization.
How to make regular reporting a natural part of your everyday work? Try RankActive's free trial. It's the most reliable tool which gathers all the necessary information for you and offers white label functionality. User-friendly, scheduled, and customized reports – all of it will be accessible for you in just a few moments.
Tags: Reports, White Label
Like this article? There's more where that came from.