4 Steps Guide to Using Google Analytics for Social Media
4 May 2019 George Svash Leave a comment VIDEO-TUTORIALS
If you own a website or have managed a Pay-Per-Click campaign, you're probably familiar with Google Analytics. This is a versatile tool that keeps traffic of several metrics and provides information on a website or ad campaign's performance.
But did you know you can use Google Analytics on social media too?

Most business owners now have active social media campaigns. This allows them to engage prospective customers directly and build a good relationship with them. Google Analytics can help you run a more effective and reliable social media campaign.
This article has a step-by-step guide to help you set up and use Google Analytics for Social Media.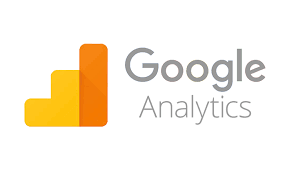 Step 1 – Create Goals
The first step is to create goals for your social media campaign. Goals provide a guideline for your social media campaign. Without them, it is easy to lose track of the planning process and create a haphazard campaign.
Experienced marketers use the SMART goals technique to ensure all of their targets are reasonable. Your goals should be Specific, Measurable, Attainable, Relevant, and Time Based.
For example, you might want to improve your website traffic through social media by 10% within 6 months' time. Such a goal is specific, measurable, attainable, relevant to your brand's success, and time-based. You can use Google Analytics too keep track of your website performance and see if you're reaching these goals.
Step 2 – Set Up Google Analytics
The next step is to set up Google Analytics for your website. Visit the Analytics platform and sign up for a new account if you don't have one. Google offers a free trial for Analytics so you can test it out first before committing to it.
Once you have set up an account, you need to set up the Google Analytics tracking code. This code will allow Analytics to scan the activity on your website. This can be accomplished in two different ways:
Google Tag Manager – This is an easier and faster way to manage tags or keep track of performance. You can add all kinds of tags like AdWords Conversions Tracker, Remarketing Tags, Google Analytics tracking, etc. Google provides a detailed video to help you set it up.
Add Tracking Code Manually – You can add a tracking code manually to your website if needed. This requires access to the website's source code and the skill to edit HTML. You will need to get a tracking code from Google Analytics and then paste it on your website's code. Make sure you copy and paste the code accurately for the best results.
Once the tracking and website are set up, you can use Google Analytics to study the website's performance.
Also read, When Google Analytics is Wrong and How to Fix Your Data.
Step 3 – Add Social Media Goals
Most business owners monitor different kinds of campaigns through Google Analytics. That's why it is important to create a specific goals list of every type of campaign. You need to create a goals list for social media. Here's what you need to do to set it up:
Log onto your Google Analytics account and access the Admin tab.
Click on View -> Goals -> New Goals
Set up a specific goal like Number of Page Views.
Go to Goal Setup to set up a template or create a Custom template.
Name your social media goal under the Goal Description tab.
Enter your destination and tracking page URL without the domain name.
Save your Social Media goals.
Once the goals are set up, you can easily track the traffic and keep up with any changes in user behavior.
Step 4 – Understand Google Analytics Data
Google Analytics provides eight different types of Social Analytics reports under the Reporting -> Acquisition -> Social tab. Every report provides detailed information in a particular aspect related to social media.
You don't need to study all of these reports, just those that are most relevant to your interests. Here's a look at your options:
Network Referrals – This option allows you to track referrals from every individual network. This means you will know which network provides the most referrals and traffic.
Data Hub Activity – This highlights user activity and engagement on social media. It shows how many people are sharing links to your website, talking about you, and interacting with your site content on social media.
Landing Pages – This report allows you to check the engagement of every URL and see which social network most of the traffic is originating from. Different landing pages can have different data in these circumstances.
Trackbacks – This allows you to track inbound links to your website and see which websites add links to your content to their articles. You can study this information to build a better link-building campaign.
Conversions – Tracking conversion is the only way to determine the real monetary value of your social media campaign. This report will provide detailed information on the total number of conversions and the value of each conversion from different social media networks.
Plug-ins – Most websites have social share buttons to make it easier for users to share content on social media. This report tracks those buttons and allows you to see how they perform. You can know which button is being clicked more often and which needs to be optimized. You can also know which content is popular and which platform it is shared on.
Users Flow – This report tracks your users' movements as they enter from social media networks to your website. It shows whether the users stay on a single page or if they explore other pages on the website.
All of these reports provide detailed insight into social media-related user activity. You can use this information to optimize your campaign, build brand visibility and engage more users.
As you can see, Google Analytics is an incredibly useful tool for social media marketing. You just need to understand how to use it well to get the best results.
Tags:
Like this article? There's more where that came from.