How to Get Out of Google Sandbox and Do It Quickly?
14 February 2019 Polina Smith Leave a comment ALL-HANDS SEO
Google Sandbox is like a scary fairy tail for SEO experts and website owners. It was never announced officially, but its effect is tangible to most of the new websites. At RankActive, we also believe in Sandbox existence. But we're here not to scare you – we'd like to help you fight any fears.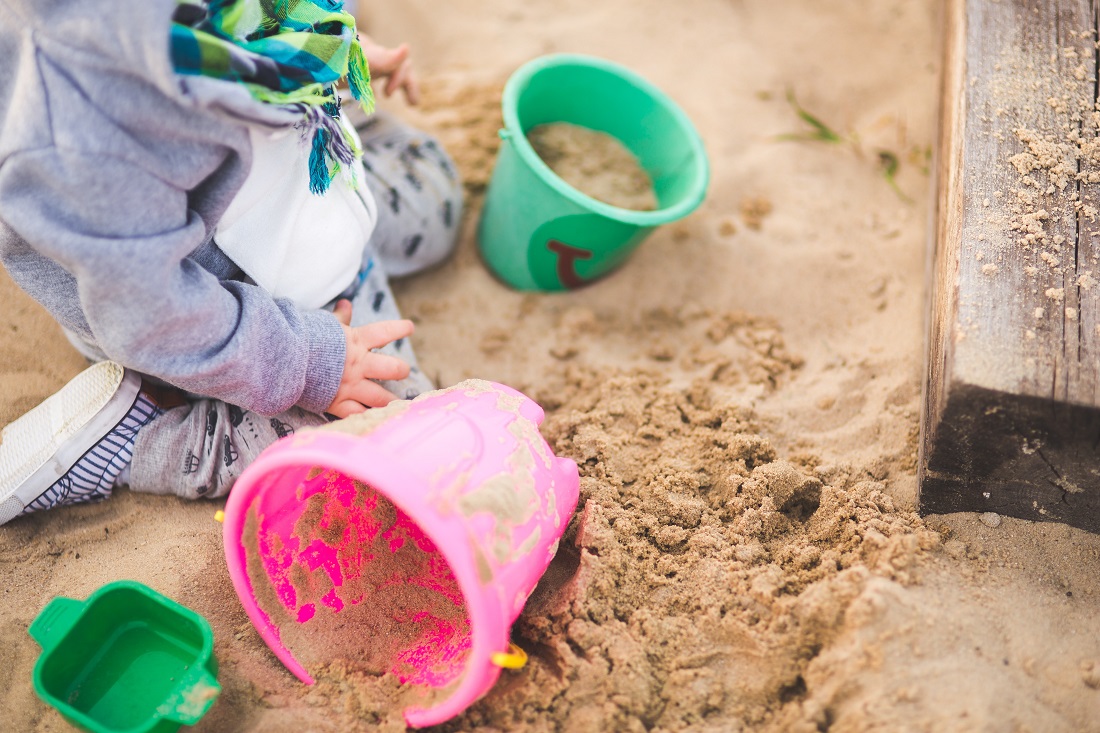 In this article, we're going to share some details about Google Sandbox and, more importantly, we'll tell you how to get out of the trap and bring back your rankings. Once upon a time…
When Did the Sandbox Effect Appear?
No matter how hard you try, a new website won't rank. This strange phenomenon became well-known back in 2004 when SEO experts started to tell about this unwanted experience on the web.
Even using low-competition keywords wouldn't allow new websites to take part in the competition – they were still low in SERPs. But it was true only for Google Search – Bing and Yahoo ranked new websites high from the very beginning. 15 years have passed, but nothing changed since then. Google still puts new websites to Sandbox and keeps them there for several weeks (sometimes even several months).
Is it a precautionary measure? Probably yes. We can only guess why Sandbox is still in place as of 2019. Google officially denies Sandbox's existence, but we're conducting our own research.
Why Do We Still Believe in the Sandbox Monster?
We all know what good content means in the Google world. If you want to rank high, please take great care of your content – this is one of the SEO trends for 2019. New websites are in the spotlight and should be checked and double-checked by Google algorithms. This way, the biggest search engine provides a higher quality for millions of users.
Apart from the content, we're putting much effort to the backlink building. Solid backlink profiles take lots of time to properly build up and structure. Is it possible for a brand new website? Not so much.
So, how does the sandbox effect actually look like? When you check traffic in Google Analytics, you can see its rapid growth after a quiet period.
There's also another phenomenon connected with Sandbox. Sometimes, new websites can get a splash of traffic from Google because the search engine checks how users interact with a new web source. Then, the website suddenly loses rankings again and finally, after some time, traffic starts to rise. It is called a honeymoon period.
You can also use RankActive to check your traffic. It is more convenient as here you'll be able to check all important SEO metrics in the future, especially if your content requires any improvements.
Traffic is tracked in two sections of the tool: Dashboard and Analytics. Dashboard is gathering all ranking information and includes graphs displaying keyword rankings. Analytics, in its turn, gives you an overview of such crucial SEO metrics as the visit duration, bounce rates, returning visits, etc.
Trapped in Sandbox? 7 Tips to Break the Lock and Gain High Rankings
You can hardly find a website that didn't face the Sandbox effect in its early days. But this period can last longer if you stand and watch. Let's do something about it as soon as possible.
1. Index Your Website
What an obvious thing to do, you might think. But the fact remains is that any web platform starts to get older only after Google indexation. If your website is live, it doesn't mean a thing for the search engine.
What is a web index, basically? This is the list of information about a certain web platform. The concept of indexes is not new – they exist in books, for example. In our case, we deal with a database stored on the web. Search engines look through this information to display them in search results. It means that the index makes you visible for millions of users, and website creation is not the last step to take.
Just in case, let's check your site. Enter this in the search field: site:domainname.com. If you need indexation, use your Search Console account.
2. Check if There Are Any Penalties
Checking Google penalties is another simple tip, but it's worth mentioning before you vigorously start optimizing your content. We're starting with manual penalties because they're easy to find. Open your Search Console account and check your inbox.
Manual penalties are imposed after a manual check, so you will get the list of remarks. All you have to do is to correct all of the mistakes on your website step by step. When it's finished, you can send a message to Google about reconsideration.
When it comes to algorithmic penalties, you won't get any notifications and reconsideration won't take place – your changes will be noticed by Google crawlers. What you can do in this situation is to check the date when your traffic dropped and compare it with the latest Google updates. If the dates match, you know what to improve first.
3. Focus on the Content
On-page optimization may be a matter of several months, but to start building it, you have to create a solid plan right now. What is good content in Google's opinion? It should be useful and easy to read in the first place.
Here's a list of general tips that you can use in your work:
Make keyword research on the main subject of your website. It's easy to do with SEO tools such as RankActive. Check our Keyword Finder section where you can type in a keyword idea and get dozens of variations. We strongly recommend using keywords with low competition if your website appears in Sandbox.
Don't overdo the keywords. Google won't appreciate a text full of keywords that has no value for the user. Relax and focus on what exactly you're saying, write the best content, and the search engine will soon notice it.
Prepare long-read articles. A study conducted by Brian Dean shows that the pages with the highest rankings contained around 2 000 words. So you should not be afraid of verbosity – prepare high-quality articles and you will find your reader.
4. Build Backlinks Step-by-Step
We already mentioned that it's unnatural for a new website to create lots of backlinks at a time. SEO experts and website creators would be glad to put links here and there to tell the world about their great platform. If you have similar thoughts, stop them immediately.
It's time to talk about link velocity. This term refers to the rate at which new backlinks to your website appear. As you probably guess, only you control this index, and it can either help you or keep you in Sandbox even longer.
While your competitors rapidly increase the number of backlinks, you should prepare for a marathon. New backlinks should appear proportionally to the growth of the website content. Google believes it's suspicious that lots of links are built to a brand new platform. How is it possible with so little content? It makes sense if you think about it.
5. Write a Press Release
To create a little buzz around your website, create a professional press release. The most important thing to consider here is to use no-follow links. As you remember, too many links are not our goal at the moment. If you choose the right press release provider, the information about your website can appear on up to 200 web pages.
Moreover, professional providers help in proofreading the final text and approve it with you. As a client, you will know where and at what time exactly you press release will go live. With the report from the provider, you'll know exactly the number of platforms where the press release appeared plus how many views and engagement it got. This is a great way to send some positive signals to Google.
6. Use Social Media Platforms
Not only search engines can bring traffic to your website. If you find yourself locked in Sandbox, social media can be one of the key powers to help you out, so it's the right moment to work closely with an SMM manager.
And we have to mention good-quality content once again. Web readers get tons of new information on a regular basis, so all of the content tips we've shared before are relevant for any social media platform. Juicy content you want to save, share, and use in practice – that is what we want to get as readers.
7. And Finally, Ask Google to Recrawl Your Website
After all the hard work, you should share the progress with Google. A proven way to do that is to open Search Console again.
1. Pick Crawl from the navigation menu on the left.
2. Click on Fetch as Google.
3. Enter a URL in the text field.
4. Use the dropdown to choose the type of Googlebot (Desktop, for example).
Now stay patient and wait for the verdict. It may take some time to receive the final answer, but you can be sure that you've done everything right.
Sandbox Is Only a Matter of Time
Google has strict rules regarding new web platforms, so the Sandbox effect is a way to check if a website fits the latest Google updates. Is it a reason to panic for SEO experts? Not at all. On the contrary, this is a great way to level up the links and content as well as attract more traffic to the website.
Stay reasonable with your tactics: don't use too many keywords, write long-read articles and publish them in the social media accounts, create a solid press release, gradually increase the number of backlinks – it all seems simple. But small steps bring us to great goals. Don't waste your time waiting till the Sandbox effect ends – use every day to your benefit and show an upgraded website to the world.
Tags: content, Google Sandbox, on-site SEO, Search Console
Like this article? There's more where that came from.